Have you received your invite to our fundraising event?
Are you ready to make a difference in the lives of children with type 1 diabetes? Join us for a special fundraising event in support of JDRF (Juvenile Diabetes Research Foundation). Together, we can bring hope and support to those battling this life-changing condition.
Event Details
Event Name: Fundraising for JDRF
Date: August 29
Time: 5:00pm – 8:00pm
Location: Devil's Logic Brewing – 1426 E. 4th Street, Charlotte, NC 28204
Secure your spot now by clicking the "RSVP" button below.
Carolyn will also be participating in her fourth JDRF bike ride. She will ride 100 miles to raise money for JDRF in Grand Rapids, Michigan, on September 9, 2023. You can donate here:
Have you received the invite to our fundraising event?
Did you know that type 1 diabetes affects a significant number of people in North Carolina? Here are some statistics that highlight the importance of our cause in this state:
Americans have
type 1 diabetes.
under 20 years old live with type 1 diabetes.
under 20 were diagnosed
with type 1 diabetes.
receive a type 1 diabetes
diagnosis every year.
in type 1 diabetes diagnoses in people under 20 from 2001 – 2009.
It is projected that by 2050,
under 20 will have
type 1 diabetes.
in healthcare expenses
and lost income annually.
people with
type 1 diabetes
consistently achieve their target blood glucose levels.
US respondents reported rationing insulin due to cost in 2018.
These numbers underscore the urgency of finding a cure and improving diabetes management for those in our community.
My Journey with Type 1 Diabetes
At the heart of this event lies a deeply personal story. Carolyn Bellof experienced a life-altering moment when her beloved daughter was diagnosed with type 1 diabetes at the tender age of 11. It was a heart-wrenching revelation that changed their lives forever.
The diagnosis brought a whirlwind of emotions, fears, and uncertainties. However, it also ignited a fierce determination to create a better future for all children and families facing similar challenges. That determination is what led to the inception of this fundraising event and other fundraising activities.
In fact, to date, Carolyn has raised over a whopping $50,000 for JDRF and has set a personal goal to continue raising even more!
"Madison's diagnosis was terrifying, especially when she was first diagnosed—not knowing if I would be able to keep her alive. Thankfully, the JDRF community provided me with a lot of support. Over the years, Madison has taken on one hundred percent of her diabetes care, except for financial aspects and supply ordering.
Sometimes, I forget how all-encompassing this disease is – 24 hours a day, 7 days a week, 365 days a year. Continuous monitoring is essential to avoid disaster, as going without insulin for even a few hours can be life-threatening."

Carolyn's Experience of her Daughter's Type 1 Diabetes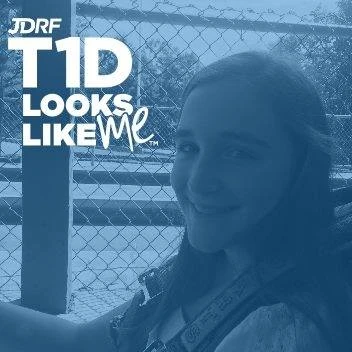 "During a trip to Las Vegas last summer, Madison and I planned a kayak trip to the Colorado River. However, her insulin pump, which delivers insulin to her body, malfunctioned due to the change in altitude. Madison couldn't go three hours without insulin, and the trip was in jeopardy without a working pump.
Thankfully, right before we were about to start, the pump adjusted to the altitude, and we had a wonderful time. Instances like this remind me of the constant challenges Madison faces due to type 1 diabetes. 
That's why I'm raising money for JDRF, an incredible organization that provides hope. Technology for type 1 diabetes continues to improve, thanks to JDRF's funding and contributions. My daughter's life depends on this technology, as her pancreas doesn't work, and the infusion sites for insulin delivery sometimes fail, causing her blood sugar to rise dangerously high."
JDRF is a leading organization dedicated to funding type 1 diabetes research. Their unwavering commitment to improving the lives of people with diabetes has made a significant impact in the field of medical research and patient support. Here's why JDRF's work is truly fantastic:
1. Research for a Cure
JDRF is at the forefront of cutting-edge research to find a cure for type 1 diabetes. They support ground-breaking studies and clinical trials that explore innovative treatments and therapies. With your support, we can move closer to the day when diabetes will be a thing of the past. One recent success has been FDA-approved Tzield™, which delays the onset of type 1 Diabetes by up to three years!
2. Better Treatments and Therapies
The continuous efforts of JDRF have led to significant advancements in diabetes management. They collaborate with researchers, scientists, and healthcare professionals to develop better insulin delivery systems, glucose monitoring technologies, and other life-changing therapies that improve the quality of life for those living with type 1 diabetes.
3. Empowering the T1D Community
JDRF provides vital resources, education, and support for individuals and families affected by type 1 diabetes. They empower the T1D community to navigate the challenges of diabetes with confidence, ensuring that no one faces this condition alone.
4. Advocacy for Change
JDRF is a powerful advocate for diabetes-related policies and funding at the government level. They work tirelessly to raise awareness about type 1 diabetes and the need for increased research funding and access to care, championing the rights of those with diabetes. 
Why Carolyn is so Passionate About Raising Money for JDRF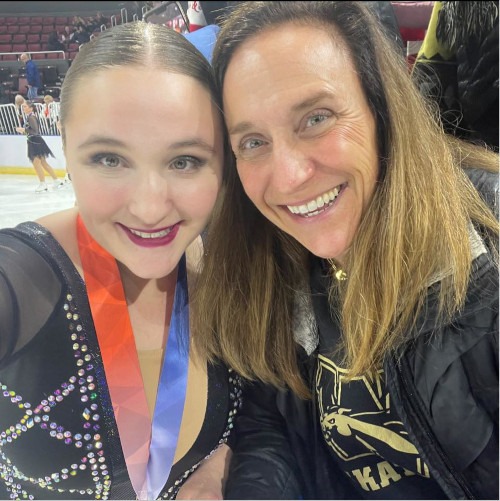 "Recently, while driving through the West Virginia mountains, Madison felt unwell. Her pump site had stopped working, leaving her without the insulin her body needed. Her blood sugar soared to 380, while the normal range is 90-100. She started throwing up, and I felt heartbroken witnessing her struggles.
JDRF gives me hope for a future with a cure for this dreadful disease and improved technology so that Madison can manage her condition more effectively and without such extreme highs and lows.
I am passionate about raising funds for JDRF because this organization makes a significant difference in the lives of those with type 1 diabetes.
Your donations can help advance life-saving technology and bring hope to millions of people, including my daughter.
Please consider contributing to this worthy cause and supporting Madison and others like her on their journey with type 1 diabetes. Together, we can make a positive impact and work towards a better future. Thank you."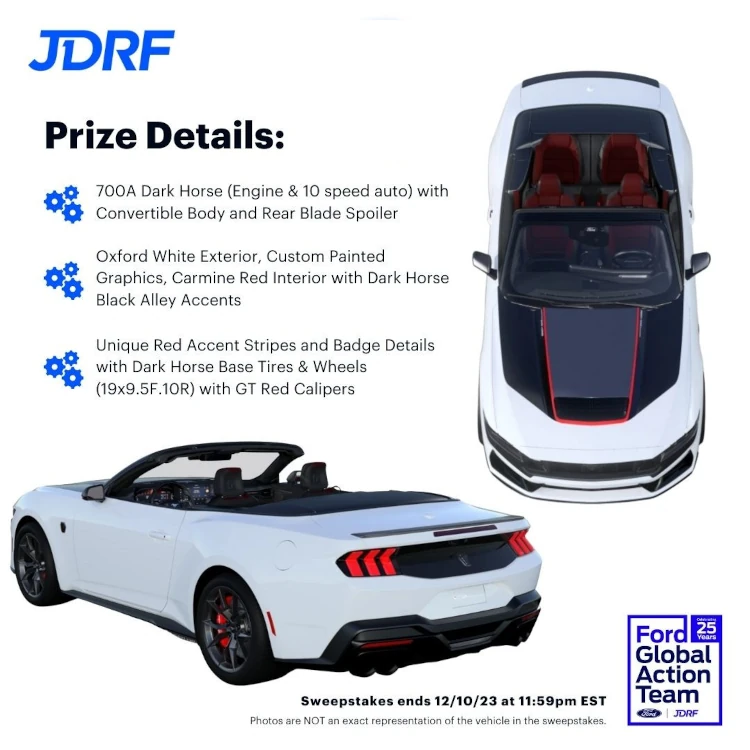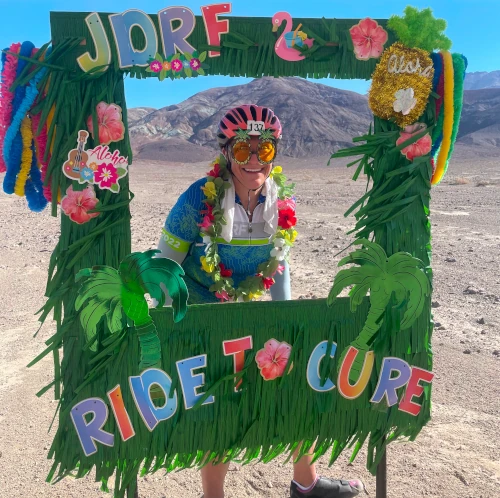 1. Attend the Event
Join us at Devil's Logic Brewing on August 29, 2023, from 5:00pm – 8:00pm for drinks and appetizers provided by Stallard & Bellof and become part of a movement that is determined to make a positive impact on people living with Type 1 Diabetes.
2. Spread the Word
Help us reach more people who care about the cause! Share this page's details with your friends, family, and colleagues. Together, we can create a powerful support network and raise awareness about type 1 diabetes.
3. Donate
Can't attend the event or didn't receive an invite? No problem! You can still contribute by making a donation. Your generous contributions will directly fund JDRF's research efforts, giving hope to millions of children and families.
Let's Make a Difference Together!
Join us at the fundraising vent for JDRF and be a part of something life-changing. Together, we can bring about a future without type 1 diabetes! Remember, donate today for a chance to win a Ford Mustang Dark Horse Convertable (competition closes December 10, and the draw date is December 18, 2023).