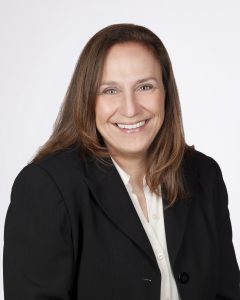 Carolyn is a Certified Family Law Specialist in North Carolina, a distinction only approximately 250 attorneys have. Carolyn has litigated many family law cases in Mecklenburg, Union, Gaston, and Cabarrus Counties. She understands that clients often feel a loss of control while going through the divorce, separation, child custody, child support, and alienation of affection process. Carolyn felt the same sense of loss her clients feel when her youngest child was diagnosed with Type 1 Diabetes at the age of 11 years old. She never thought something like this – dealing with a life altering disease – could happen to her family. She was scared and devastated and simply getting through the day was difficult. The things that she knew about life had suddenly changed overnight and she was stuck learning how to deal with it. Luckily, Carolyn had people, through the Juvenile Diabetes Research Foundation (JDRF) that reached out to her and her daughter to help them learn how to cope with this terrible disease and their new lives. Fortunately, although difficult at times, Carolyn's daughter has thrived and they both have found a new passion for life. Carolyn gives the same support that she received from the Type-1 community to her clients. She comforts her clients who are scared and depressed dealing with their new normal. She is there to make sure that their legal needs are protected when they are dealing with so many negative and powerful emotions. No one gets married or has children thinking they will get divorced and have to split up all of their assets and divide time with their children. People feel a huge loss of control as the assets that they have accumulated are fought over with the person they thought they would spend the rest of their life with. Parents have to figure out how to care for their children without their spouse and they have to learn how to be apart from their children when the children are visiting the other parent. They have to handle all of this while also all trying to meet their children's needs and while dealing with their own roller coaster of emotions. Whether you have made the decision to leave your spouse or your spouse has left you, Carolyn will be the person that will explain the law and give you the power to make your own decisions. She will be there to listen to what you want, negotiate when you need a settlement, and to fight for you in and out of the courtroom when necessary. This is a devasting time and Carolyn will be there to give you the strength to get through this and come out on the other side. You can move on and find joy in life again.
Carolyn grew up in the Northwest suburbs of Chicago. She graduated from Northern Illinois University with a bachelor's degree in political science. After graduating, she moved to Florida and began studying at Stetson University College of Law. She graduated cum laude in 1997. In 2005, Carolyn moved to Tega Cay, South Carolina.
Carolyn has two children. Her son is in college at the College of Charleston and her daughter is a synchronized skater at Western Michigan University. Carolyn loves swimming, bicycling, and running. She became an Ironman at Ironman Florida in Panama City Beach in 2021, swimming 2.4 miles, biking 112 miles, and then running 26.2 miles.
Volunteer Work
Juvenile Diabetes Research Foundation (JDRF). Carolyn often volunteers and raises money for JDRF in the hopes of a cure for juvenile diabetes by biking and running at charity events.
Council for Children's Rights (CFCR). Carolyn has volunteered as a best interest attorney in numerous cases for CFCR.
Bar Admissions
Florida
North Carolina
South Carolina
Education
Northern Illinois University, B.A. Political Science and Government
Stetson University College of Law, J.D. cum laude
Associations
North Carolina Bar Association – Family Law Section Member
Mecklenburg County Bar –

2014- present Family Law Section
2019-2020 Audit Review Committee
2016 Class of the Bar Leadership Institute
2014-2016 Member of Professionalism, Lawyer Life and Culture Committee

Mecklenburg County Bar Foundation –

2021 Grant Review Committee Member

North Carolina Association of Women Attorneys
Charlotte Women's Bar –

2019 Treasurer
2020 Vice President
2021 President
2022 Immediate Past President
Publications